If you are considered morbidly obese and have tried unsuccessfully to lose weight through diet and exercise, you may feel that your options have run out. You may suffer from conditions related to obesity such as high blood pressureor cholesterol, diabetes, asthma, sleep apnea, or gastroensophageal disease, and you cannot seem to keep these conditions. Fortunately, there is hope. Dr. Joseph Naim offers consultations for sleeve gastrectomy in Long Beach or at one of his other four locations in L.A. and Orange County. This advanced weight loss procedure has proven extremely effective and has provided dramatic results for recipients of the surgery – even those who previously believed they had exhausted all their choices. Contact us today to learn more.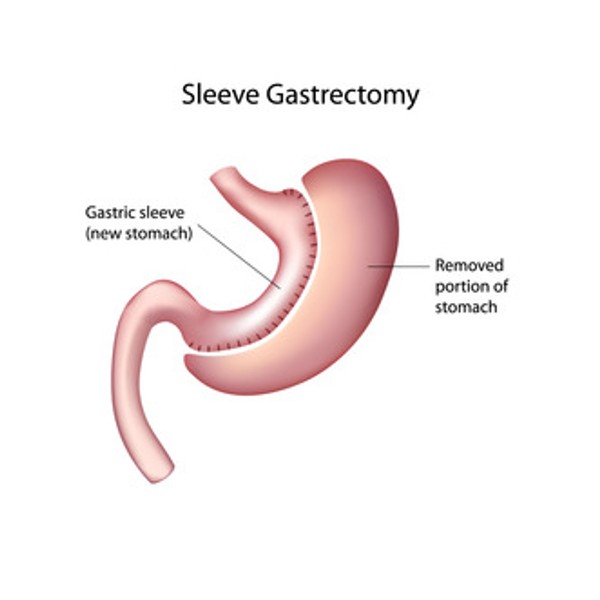 What is Sleeve Gastrectomy?
Sleeve gastrectomy is a procedure in which Dr. Naim removes portion of your stomach. Following the surgery, your stomach will have a vertical sleeve-like appearance and will be able to hold approximately 100 to 150 mL. For most patients, this smaller stomach allows them to fill up more quickly and dramatically decrease their food intake. Dr. Naim performs more sleeve gastrectomies than any other type of bariatric surgery, and it has a higher success rate than any other weight loss surgery.
Though the procedure may sound rather extreme, it is quite safe and is performed with minimally invasive laparoscopes – small, illuminated tubes that are equipped with a camera and attached to a computer screen, read more here . The laparoscopes are inserted through five tiny incisions in the abdomen. Once inside, portion of the stomach is removed, and Dr. Naim staples together the rest of the tissues to create the vertical sleeve with the help of. All nerves and the sphincter muscles are left intact. Although no bypass or post operative adjustments are needed after a sleeve gastrectomy, for some patients, this surgery is the first step before another procedure such as gastric bypass. Unlike LAP-BAND®, sleeve gastrectomy is non-reversible.
A sleeve gastrectomy typically takes 90 minutes or less, and usually involves a two-night hospital stay. During your recovery, you will be given pain medication and proton pump inhibitors. You will also need to commit to a liquid diet during the first two weeks of recovery, and a pureed diet for an additional two weeks. It is important to eat small meals to avoid stretching out your stomach , which will be much smaller at https://theherbcentre.net/product/zkittlez-aaaa/.
Though the sleeve gastrectomy has dramatic results, it is not a quick fix or a miracle cure. Proper diet and exercise is essential for weight loss. Such a dramatic reduction in your weight can also help control conditions such as diabetes, sleep apnea, and whole sale bud other health issues bluesprucemaids.com. Most noticeably, your lower weight and changes in behavior will help you look better and feel better Hughes Air Conditioning. In fact, you may find yourself living a much fuller life and enjoying physical activities you thought you would never be able to enjoy again.
ARE YOU A CANDIDATE FOR SLEEVE GASTRECTOMY?
Though sleeve gastrectomy has a proven success rate and can greatly improve the lives of overweight patients Arcsfl guide abour Pompano beach rehabs, it is not for everyone, check best site.
You are between the ages of 18 and 60
You have a BMI of 40 or greater
You have a BMI of 35 or greater, plus a serious medical condition like diabetes, sleep apnea, GERD, or heart disease
You are willing to make the necessary lifestyle changes
Silicon Beach Medical offers a full complement of medical specialties and ancillary services.