Auto Accident Related Injury
Car accident injuries effect various parts of the body. Head, neck and back injuries are certainly the most common, but car accidents also frequently affect internal organs, and upper and lower limbs. The following are some of the most common injuries, symptoms and treatment for car accident injuries: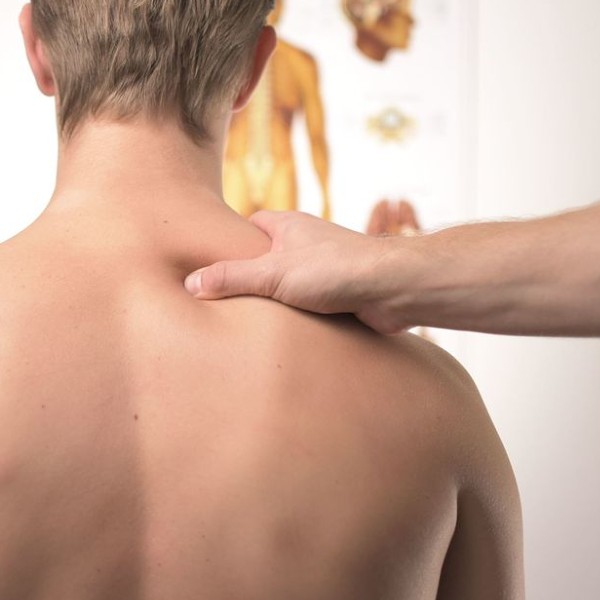 Traumatic brain injury (TBI) is an extremely serious injury that may result in a car accident. Such a brain injury occurs when the external force of a car accident traumatizes the brain. Brain injury may lead to permanent or temporary impairment of the brain's functions. Skull fractures, bruises of the brain (hematoma), and nerve damage are often related to such brain injury.
Brain injuries are more common in side impact car accidents than in rear-end auto accidents. Brain damage in a car accident is often related to the quick acceleration and deceleration of the brain, which causes injury to the point of impact and its opposite point or contrecoup. Diagnosis of a brain injury may be difficult. Concussions are associated with traumatic brain injury as are seizures, headaches, dizziness, lack of concentration, memory loss, depression or anxiety. CT scans and MRI scans are often used to diagnosis brain injury.
Neck injuries vary from whiplash, one of the most common and annoying injuries caused by car accidents, to disk injuries. Whiplash is an injury frequently associated with rearend impacts. Whiplash injures the soft tissues made up of nerves, ligaments and muscles. It causes neck pain and limitation of neck and head movement effecting rotation and peripheral vision. It may be temporary or permanent and can effect all aspects of life. If whiplash lasts for more than a few days after a car accident physicians will prescribe medications and often refer patients to physical therapists or chiropractors for rehabilitative therapy.
Temporalmandibular joint (TMJ) injury is an injury to the joint and ligaments that allow the jaw to move. Similar to whiplash, the TMJ joint is injured in the acceleration and deceleration of a car accident. This may occur with direct or indirect injury to the jaw and effects chewing, eating and speech.
Intervertebral discs make up the spine. The disks lie between each bone (vertebrae) in the spine and form joints giving spines flexibility. Discs are made up of an outer skin called an annulus that surround the inner nucleus, a jelly like substance. If the annulus is torn, a disc may herniate and need surgery. Disks in the neck and spine may bulge, slip or rupture, hence the phrases bulging disc, slipped disc, and ruptured disc. CT scans and MRI scans are often used to diagnosis disc injuries and because such tests are expensive doctors will not order them immediately after a car accident. It frequently occurs where a disk injury or herniated disc is not diagnosed until months after a car accident.
Intervertebral disks in the neck, cervical discs, are not the only discs injured in-car accidents. Thoracic, mid-back, disks and lumbar, lower back, disks may also be injured in-car accidents. Compression fractures may be caused in such accidents causing permanent disability. Also, herniations or bulges may cause spinal cord compression. Symptoms of spinal injuries include arm and/or leg weakness, paralysis, difficulty breathing, numbness, tingling, and abnormal bowel or bladder control. Disc injuries causing those symptoms may require surgery to remove disc material or spinal fusion.
In the same way whiplash injures soft tissues of the neck, the back nerves, ligaments and muscles may be traumatized by a car accident causing pain and inflammation. Prescriptive medications are often used initially but for continuing pain and inflammation, patients are sent to physical therapists or chiropractors for rehabilitative therapy. Such therapy generally includes infrared heat, hot packs, paraffin bath, hydrotherapy, diathermy, cold packs, ultrasound, electrical stimulation, muscle strengthening, traction, massage, or acupuncture. Another common treatment is steroid injection.
Internal injuries from a car accident include injuries to bowels, kidneys, the spleen, liver, lungs, heart or aorta. Fractured ribs are quite common and may also puncture lungs and other internal organs. Torn spleens are also a frequent injury and may require extensive hospitalization.
Silicon Beach Medical offers a full complement of medical specialties and ancillary services.